Seamless Gutter Installation in Kansas City
Why are gutters important?
Gutters and downspouts may not seem like much to your house, but they provide crucial protection and value. Guttering ensures water is safely removed away from your house when it rains. By properly directing water away from your home, you will prevent wood rot, foundation issues, settling and other issues from arising when too much water is near a house. At CH Roofing and Exteriors we install seamless gutter systems for Kansas City homeowners. Our gutter installation is the most up to date and efficient way for gutters to be installed.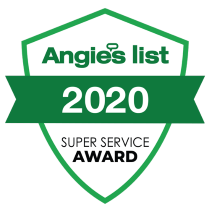 Why are gutters important?
When it comes to properly installing a gutter system on your house, CH Roofing And Exteriors are your number one choice. Our seamless gutter systems are available in many colors and styles to match your house.
We install the following size gutters on homes in the Kansas City area:
5" Gutters
6" Gutters
3×4 Downspouts
Mitered Corners
The gutter industry's best labor and material warranties are on all installed gutter systems from CH Roofing And Exteriors. Your home will be safe and sound with our gutter installation system.
Reach us directly at (816) 977-6929 to have a trusted gutter contractor perform your seamless gutter installation.
5 Signs That Your Gutters Need To Be Replaced
Gutters are sagging or hanging off the fascia board
Water is dripping from the corners or behind the gutters
Water stains on the exterior walls
Wet or flooded basement
Gutters are sagging on the house
Keeping Gutters Clean
Leaves and sticks are one of the main reasons why gutters and downspouts get clogged and cause backflow issues. One of the best ways to prevent this from happening is to frequently clean your gutters out. Another option is to have gutter covers installed to prevent your gutters from getting clogged again.
For seamless gutter installation, call CH Roofing And Exteriors at (816) 977-6929.
How many years should gutters last?
You gutters should last around 20 years, and possibly longer with the proper care. Copper gutters can last up to twice as long.